Compass Rose Traveling Temple OSS Stop


Oak Spirit Sanctuary is pleased to have special guests for our Flower Lunar and Family Beltane:  CompassRose Traveling Temple.
They will weave their special magic into our day's events.  We have a basic structure of events for the day, but expect some lovely offerings from CompassRose Troupe in spaces throughout the day.
This event is free, but donations gratefully accepted.  If you plan to camp, regular camping fees apply. ($10.00 per adult tent per night.)
12:00 Gates Open
3:30 Children's Maypole
6:00 Community Potluck Supper
7:30 Kid's Dance Party
8:30 Evening Ritual
With Special Guests Compass Rose Traveling Temple-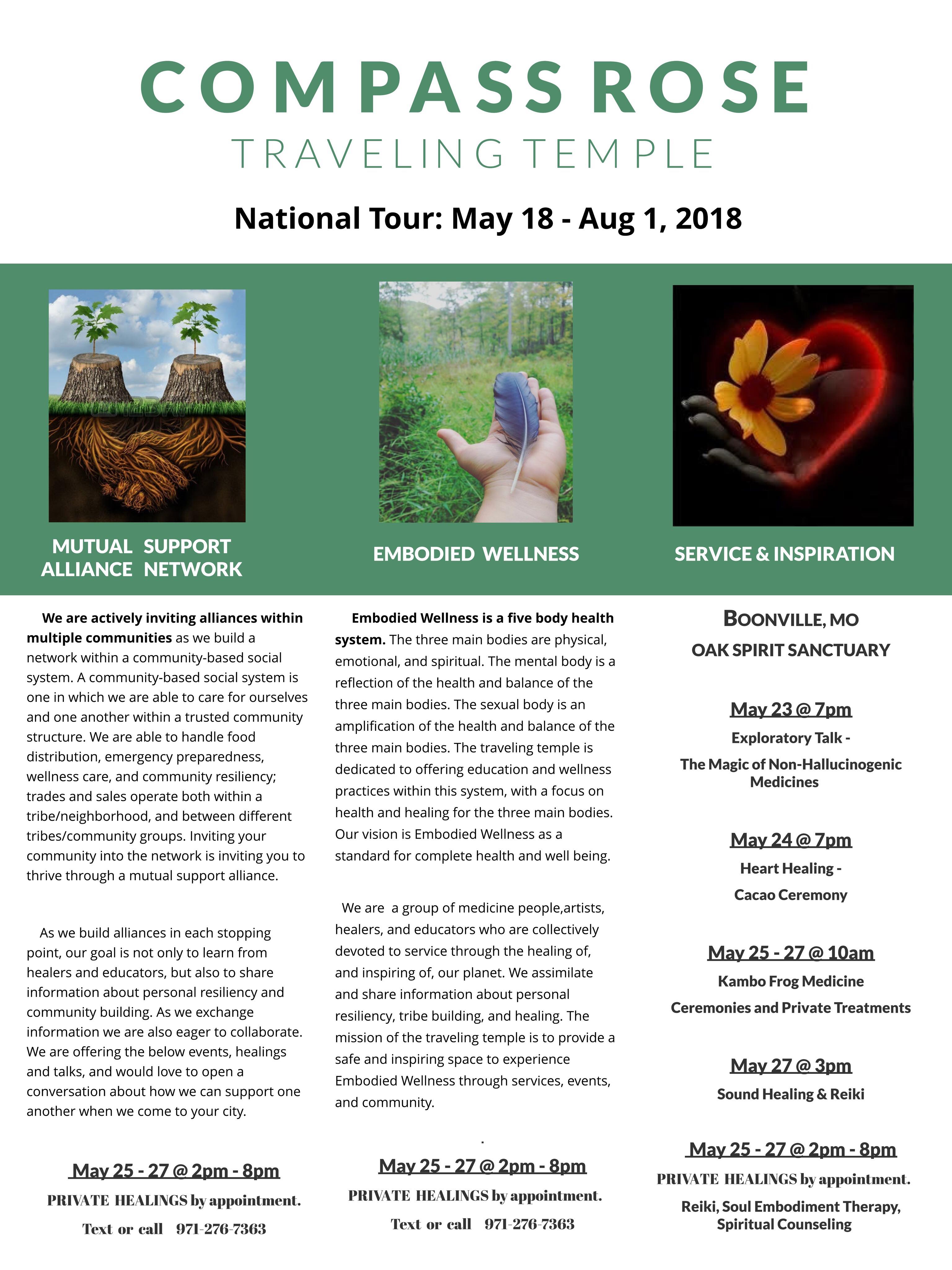 Stay tuned for the chance to buy tickets to our beautiful art raffle!
A Spiritual Home for Earth-Honoring People
Oak Spirit Sanctuary isOak Spirit Sanctuary is an Earth-centric community working to create a safe haven in a sustainable environment for people of diverse cultures and belief systems. We host festivals for major Sabbats of the Wheel of the Years, and we hold monthly full moon gatherings with ritual, potluck, and fireside fun.
All are welcome. Our community is full of diverse paths. Join us to be nourished by the land, by ritual, by song, and by family.
Providing Access to Nature
Your spirit needs to connect to the earth. Our 160 acres of forests, meadows, shrines, and bluffs are a safe place to honor and experience nature. Caring for the land in an environmentally responsible, spiritually conscious way is part of our mission.
Our land is also a wonderful spot for camping and rentals for outside events.