Work Weekend
Saturday, Feb 22nd at 9:00 am – Sunday, Feb 23rd at 3:00 pm
We will be working on the land starting at 9:00 am on Saturday through 4:00 pm on Sunday.  The plan is to work on several projects that we have going on inside the house and give it a good cleaning for Spring.  Lunch is provided, but feel free to bring something to share or snack on.
We always have just as much fun as we do work, so come out and lend a hand if you can.  Even if it's only for a few hours.  If you do come out to volunteer and wish to camp, there is no cost for camping due to your participation in the work weekend.
Also,  5 hours of participation in a workday, gets you a $5.00 voucher that can be combined and redeemed for up to 50% of the entry fee to an O.S.S. sponsored event.
Worm Moon Lunar
Saturday, March 7, 2020, at 12 PM – 11:30 PM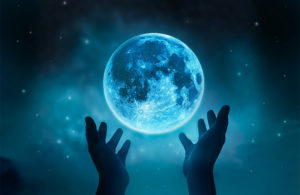 Join us for our monthly Full Moon Celebration. As always, a lunar celebration is free to attend.  Gate opens at Noon and the event should last till around 11:30 pm.
Community Potluck is a time-honored tradition at our monthly lunars.  So please bring a prepared potluck dish large enough to serve 10 and join us.  "We do also ask you to bring an ingredient list to post with you food item"
"It is a beautiful and delightful sight to behold the body of the Moon" – Galileo Galilei
Ostara
Friday, March 20th at 3:00 pm – Sunday, March 22rd at 3:00 pm
Join us as we celebrate the Spring Equinox with 3 rituals, workshops, good times and lots of fun.
Check-in starts at 3:00 pm on Friday, March 20.
Stay Tuned for more information.
A Spiritual Home for Earth-Honoring People
Oak Spirit Sanctuary isOak Spirit Sanctuary is an Earth-centric community working to create a safe haven in a sustainable environment for people of diverse cultures and belief systems. We host festivals for major Sabbats of the Wheel of the Years, and we hold monthly full moon gatherings with ritual, potluck, and fireside fun.
All are welcome. Our community is full of diverse paths. Join us to be nourished by the land, by ritual, by song, and by family.
Providing Access to Nature
Your spirit needs to connect to the earth. Our 160 acres of forests, meadows, shrines, and bluffs are a safe place to honor and experience nature. Caring for the land in an environmentally responsible, spiritually conscious way is part of our mission.
Our land is also a wonderful spot for camping and rentals for outside events.